Endodontists are dentists who specialize in maintaining teeth through endodontic therapy -- or procedures involving the soft inner tissue of the teeth, called the pulp. The word "endodontic" comes from the Greek"endo" meaning inside and "odont" meaning tooth.
According to American Association of Endodontists:
"Endodontists are dentists with at least two additional years of advanced specialty education in diagnosis and root canal treatment.

Because they limit their practices to endodontics, they treat these types of problems every day. They use their special training and experience in treating difficult cases, such as teeth with narrow or blocked canals, or unusual anatomy.
Endodontists may use advanced technology, such as operating microscopes, ultrasonics and digital imaging, to perform these special services."
Read more at: http://www.aae.org/patients/patientinfo/seeendo/default/ - official website of American Association of Endodontists
I have personally completed three years of specialty training; and believe that what I do is saving people's teeth. I also treat dental trauma, and help in correct diagnosing when there is toothache unrelated to teeth (migraine, sinusitis, etc.).
Read more at: https://www.endowithcare.com/Services.html
If you've had root canal therapy or a root canal, you may have seen an endodontist. Watch Dr. Maria Lopez Howell explain what endodontists do.
An endodontist is a dentist who specializes in diseases of the tooth's pulp. The pulp is found in the center of the tooth and in canals inside the root of each tooth. Pulp, which includes connective tissue, nerves, and blood vessels, nourishes the tooth when it first emerges through the gum. Once the tooth matures, the pulp can be removed without destroying the tooth, because each tooth is also nourished by a blood supply in the gums.

Removing the pulp is called endodontic treatment, but it is often referred to as root canal treatment or root canal therapy, or, in common vernacular, "having a root canal."

An endodontist is a dentist who is specially trained in diagnosing and treating problems associated with the inside of the tooth. If you need to have a root canal, it should be done by an endodontist.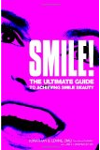 Continue Learning about Endodontic Surgery