Endodontic lesions occur when the nerve dies, its dying nerve tissue (called necrotic debris) starts to leak out from the root. This sets off what's called an inflammatory response because the body sees the debris as a foreign invader. This prompts blood to flow into the bone, but it can't expand because it's inelastic, so all this pressure makes it painful.


WORRY LEVEL: Significant. Your nerve tissue has died. And, now the inflammatory response has made the area more painful.
TREATMENT: Endodontic lesions should be treated by an endodontist (someone who specializes in root canals) who will remove the necrotic debris and seal the end of the root with an inert material. Inert means that it's neutral, responds to nothing, and nothing goes through it anymore.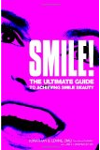 An endodontic lesion usually involves an irreversibly inflamed or necrotic (dead) pulp. Sometimes when the pulp becomes necrotic, the infection extends beyond the root of the tooth and resorbs part of the surrounding bone.
Continue Learning about Endodontic Surgery