If you are age 40 and above, or if you are having symptoms such as lack of energy, fatigue, or reduced sex drive that be related to low testosterone, having this level checked by your doctor is important.
When testosterone levels are found to be low, treatment with doses of testosterone to bring levels back to normal can improve the amount of muscle mass, improve strength, and improve libido. It can help improve bone mass and prevent or treat osteoporosis. Along with these changes, there is usually an improvement in the overall sense of feeling well.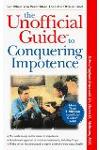 More About this Book
Unofficial Guide to Impotence
The Unofficial Guide to Conquering Impotence delivers the inside scoop on impotence: the truth about Viagra, what treatments really work, and how lifestyle changes can aid in conquering...
You should have your testosterone level checked around the age of 40. Certainly, if you are younger than that and start to have symptoms, if you don't feel like your energy level and sense of well-being are what they should be, you need to be proactive. It may take a little nudging on your part to get your doctor to order what might be a very important test for you.
Trinity Health is a Catholic health care organization that acts in accordance with the Catholic tradition and does not condone or support all practices covered in this site. In case of emergency call 911. This site is educational and not a substitute for professional medical advice, always seek the advice of a qualified health care provider.
Continue Learning about Endocrine System