The epinephrine pathway of your stress response system activates within seconds, when the sympathetic branches of the autonomic nervous system carry the alarm signal from the hypothalamus of the limbic system to the adrenal medulla (the inner portion of the adrenal gland), which releases epinephrine. Epinephrine is one of two catecholamines released by the activation of the sympathetic nervous system. The other is norepinephrine. Epinephrine prepares the body for quick action. Blood flow shifts from the skin and digestive tract to the muscles, your heart rate increases, your blood pressure rises and you become more alert.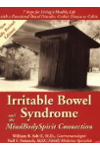 Continue Learning about Endocrine System
Your endocrine system works with your nervous system to control important bodily functions. The endocrine systems responsibilities include regulating growth, sexual development and function, metabolism and mood. The endocrine syst...
em also helps give your body the energy it needs to function properly. Endocrine glands secrete hormones into the bloodstream. Hormones are considered chemical messengers, coordinating your body by transferring information from one set of cells to another. Your endocrine system health can be affected by hormone imbalances resulting from impaired glands. A hormone imbalance can cause problems with bodily growth, sexual development, metabolism and other bodily functions. Endocrine system diseases or conditions include diabetes, growth disorders and osteoporosis.
More