The Endocrinologist is the definitive hormone specialist. After medical school, they must complete a three-year residency in Internal Medicine followed by two to three years of an Endocrinology fellowship. After completing each training program, the physician is eligible to take certification examinations to qualify for board certification. After passing the exam, the physician can then call him or herself board-certified in Internal Medicine and Endocrinology. There is an additional designation, which is called "Fellow of the College of Endocrinology" which is designated as F.A.C.E. This is an additional honor, which is given to Endocrinologists who have completed endocrine fellowships and are board-certified.
An endocrinologist is a medical doctor who specializes in treating various conditions of the endocrine system, diabetes amongst them.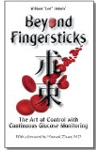 An endocrinologist is an internal medicine specialist that has had additional training in endocrine disease. Diabetes and thyroid disease as well as adrenal and sex hormone abnormalities are considered to be the area covered by the endocrinologist.
Continue Learning about Endocrine System
Your endocrine system works with your nervous system to control important bodily functions. The endocrine systems responsibilities include regulating growth, sexual development and function, metabolism and mood. The endocrine syst...
em also helps give your body the energy it needs to function properly. Endocrine glands secrete hormones into the bloodstream. Hormones are considered chemical messengers, coordinating your body by transferring information from one set of cells to another. Your endocrine system health can be affected by hormone imbalances resulting from impaired glands. A hormone imbalance can cause problems with bodily growth, sexual development, metabolism and other bodily functions. Endocrine system diseases or conditions include diabetes, growth disorders and osteoporosis.
More