An endocrinologist is an internal medicine specialist that has had additional training in endocrine disease. Diabetes and thyroid disease as well as adrenal and sex hormone abnormalities are considered to be the area covered by the endocrinologist.
An endocrinologist is a medical doctor who specializes in treating various conditions of the endocrine system, diabetes amongst them.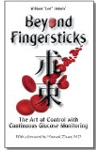 The Endocrinologist is the definitive hormone specialist. After medical school, they must complete a three-year residency in Internal Medicine followed by two to three years of an Endocrinology fellowship. After completing each training program, the physician is eligible to take certification examinations to qualify for board certification. After passing the exam, the physician can then call him or herself board-certified in Internal Medicine and Endocrinology. There is an additional designation, which is called "Fellow of the College of Endocrinology" which is designated as F.A.C.E. This is an additional honor, which is given to Endocrinologists who have completed endocrine fellowships and are board-certified.
Continue Learning about Endocrine System