For women with significant quality-of-life menopausal symptoms who want to consider hormone therapy, the first thing to do after you and your physician have agreed on this plan is to start taking 162 milligrams of aspirin a day at least two days before taking the hormones.
For a woman nearing age 50 with a uterus and menopausal symptoms starting to disturb her life, I recommend an estradiol—usually Angeliq, a 17 beta estradiol (many generic preparations are available), in a small dose of about 0.3 milligram. Use the smallest amount that controls your symptoms.
Increase in 0.25-milligram amounts every 10 days until your symptoms are controlled. (The equivalent for patches is 0.025 milligrams patch a day).


Add a micronized progestin—Prometrium at 100 milligrams (or occasionally 200 milligrams)—for 12 days a month. I like to use Angeliq, which combines estradiol with Prometrium and can be used continuously for women who don't want periods. If you wish to use a patch for the estrogen, you'll need a cream or the Prometrium pill alone for the progestin.
I think it is completely reasonable to keep this program going for its anti-aging benefits while symptoms last and perhaps for up to 10 years.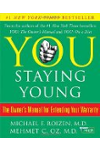 Continue Learning about Endocrine System