As with almost all other animals, we humans have a natural, built in defense mechanism -- the "fight-or-flight" response in which the body primes itself to respond successfully to a dangerous situation, and come out alive. The same mechanism that makes a zebra run at the sight of an approaching tiger makes you reflexively pull your hand back when you place it on a hot stove burner. Or when you reflexly jump out of the way of a car that is about to hit you. Your reflexive responses are augmented by a massive release of catecholamines (stress hormones). In a situation which your brain registers that this is a potentially dangerous or fatal situation, such as during an auto accident where you must make split-second decisions to stay alive -- this release of hormones at first makes you feel anxious (but also able to react instead of simply to freeze) and, later, to feel washed out.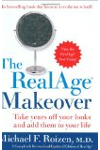 The "fight or flight" response is your body's reaction to stress. Your body is hard-wired to give you quick energy to either fight off or run away from a threat. However, when stress hormones (such as adrenaline and cortisol) are continually released because you are "stressed out," it is thought that they harm your health in many ways, including potentially contributing to heart disease.
In today's society, it is hard to fight off or run away from mounting stress. But you can do something about it. While you cannot completely avoid stress, you can develop strategies for managing it. Your doctor, therapist, or a range of other medical professionals can help you select strategies that fit with your needs and personality.
The "fight of flight" response, residing in the primitive brain stem, is a pattern of physiological responses that prepares you to respond to an emergency.

Your "fight or flight" response is similar to the most advanced computer system in the world. Your body instantly prioritizes what it needs: it increases the blood supply to the brain, heart, and peripheral muscles, at the same time decreasing the blood supply to your digestive system and any other regions that irrelevant. Whatever you do, you have to have the greatest respect and awe for your incredible body. It is obvious that your body is perfectly created to deal with immediate or acute stress.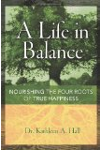 The brain and nervous system keep your body in balance via the sympathetic and parasympathetic nerves. The sympathetic nerves provide activation, and the parasympathetic nerves cause relaxation. When we experience stress or danger, the sympathetic system goes into overdrive to prepare the body for action. This is called the "fight-or-flight" response.

Activation by the sympathetic nerves gets us ready for action -- to do battle or to run away from it. When this happens, your heart beats faster, your blood pressure rises, and your breathing becomes faster and more shallow. You begin to sweat, which helps cool down your body. Blood flow is moved away from your skin and into your deeper muscles. As a result, your muscles get more of the available blood and oxygen, and your hands and feet will feel cold and clammy.

Blood is also diverted away from your digestive tract, which can cause stomach pain, constipation, or diarrhea. These changes all help prepare the body for action -- to fight or run away from danger.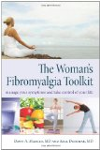 Each time you sense danger, your body automatically tries to protect you. Adrenaline, a chemical that gives you a quick rush of energy, is released into your bloodstream. Your pupils dilate, your heart rate accelerates, your blood pressure rises, and your breathing speeds up. You become alert and highly sensitive to your surroundings. This combination of reactions is called the fight-or-flight response. How you react to this response can improve situations or make them worse.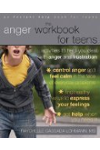 Continue Learning about Endocrine System