We all know the role hormones have on gender differences. Testosterone is the substance that gives James Earl Jones his most famous attribute, and estrogen is the substance that gives Dolly Parton hers.

Because hormones do so many different jobs, it should be no surprise that another key reason for sexual dysfunction stems from testosterone deficiency in both men and women.

Even though women produce only small amounts of the male hormone, a woman's testosterone level drives libido. Women lose testosterone as they age, and a large number of drugs-beta blockers and other drugs for hypertension-can negatively affect testosterone.

One of the key physical outcomes for lack of testosterone in women is that it causes a lack of lubrication-and a thinning of the skin around the labia and surrounding areas that makes sex painful.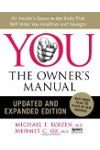 Continue Learning about Endocrine System
Your endocrine system works with your nervous system to control important bodily functions. The endocrine systems responsibilities include regulating growth, sexual development and function, metabolism and mood. The endocrine syst...
em also helps give your body the energy it needs to function properly. Endocrine glands secrete hormones into the bloodstream. Hormones are considered chemical messengers, coordinating your body by transferring information from one set of cells to another. Your endocrine system health can be affected by hormone imbalances resulting from impaired glands. A hormone imbalance can cause problems with bodily growth, sexual development, metabolism and other bodily functions. Endocrine system diseases or conditions include diabetes, growth disorders and osteoporosis.
More