The following are the negative effects of hormone treatment:
Bleeding
Bloating
Breast tenderness or enlargement
Headaches
Nausea
Vaginitis and vaginal itching
Leg cramps
Menstrual cramps
Mood changes
The negative effects of hormone treatment vary considerably among women, and the severity and frequency differ as well. Some women have no negative effects; other women experience minor problems, while still others can't take the drugs because the unwanted effects are so strong.
The type of hormone treatment a woman is taking—estrogen only or a combination of estrogen plus progestogen—as well as the dose may determine the effects experienced. If you are having problems, it may be helpful to try a lower dose.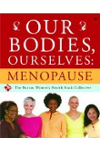 More About this Book
Our Bodies, Ourselves: Menopause
FROM THE EDITORS OF THE CLASSIC "BIBLE OF WOMEN'S HEALTH," A TRUSTWORTHY, UP-TO-DATE GUIDE TO HELP EVERY WOMAN NAVIGATE THE MENOPAUSE TRANSITION For decades, millions of women have relied on Our...
Continue Learning about Endocrine System
Your endocrine system works with your nervous system to control important bodily functions. The endocrine systems responsibilities include regulating growth, sexual development and function, metabolism and mood. The endocrine syst...
em also helps give your body the energy it needs to function properly. Endocrine glands secrete hormones into the bloodstream. Hormones are considered chemical messengers, coordinating your body by transferring information from one set of cells to another. Your endocrine system health can be affected by hormone imbalances resulting from impaired glands. A hormone imbalance can cause problems with bodily growth, sexual development, metabolism and other bodily functions. Endocrine system diseases or conditions include diabetes, growth disorders and osteoporosis.
More