Testosterone declines with aging in both men and women. When men are administered testosterone, their strength and muscle mass, bone density, energy, mood, and sexual and immune functions increase, according to Anne Cappola, M.D., endocrinologist at the University of Pennsylvania. However, there is an increased risk of benign prostate disease (BPH) and prostate cancer, plus an increase in red blood cells (polycythemia), male breast growth (gynecomastia), and heart disease.

At this point in time, we are at the early stages of testosterone research as an anti-aging treatment. The National Institutes of Health is still trying to determine whom to study and how. We don't know how much drug to give, how to administer it, when to start and stop the drug, what side effects to watch for, and what other hormones will be affected.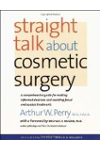 Continue Learning about Endocrine System
Your endocrine system works with your nervous system to control important bodily functions. The endocrine systems responsibilities include regulating growth, sexual development and function, metabolism and mood. The endocrine syst...
em also helps give your body the energy it needs to function properly. Endocrine glands secrete hormones into the bloodstream. Hormones are considered chemical messengers, coordinating your body by transferring information from one set of cells to another. Your endocrine system health can be affected by hormone imbalances resulting from impaired glands. A hormone imbalance can cause problems with bodily growth, sexual development, metabolism and other bodily functions. Endocrine system diseases or conditions include diabetes, growth disorders and osteoporosis.
More