While the majority of erectile-dysfunction cases are caused by vascular issues, about 20 percent are associated with low testosterone levels. As part of a checkup to determine the root of erectile difficulties, your doctor could measure your hormone levels. Though it's a simple blood test, it's unlike most others, because testosterone is not measured directly.

To get an accurate assessment of your testosterone levels, you need to have two measurements. One measures the combined level of bound testosterone and free testosterone (the active kind that matters in terms of what symptoms you're experiencing) in your blood, while the other measures only the testosterone that's bound to proteins. By subtracting the second number from the first, you'll find your level of free testosterone. Because free testosterone can bind protein in a test tube, and bound testosterone can be displaced, the resulting number will be, at best, a close approximation.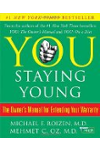 Continue Learning about Endocrine System
Your endocrine system works with your nervous system to control important bodily functions. The endocrine systems responsibilities include regulating growth, sexual development and function, metabolism and mood. The endocrine syst...
em also helps give your body the energy it needs to function properly. Endocrine glands secrete hormones into the bloodstream. Hormones are considered chemical messengers, coordinating your body by transferring information from one set of cells to another. Your endocrine system health can be affected by hormone imbalances resulting from impaired glands. A hormone imbalance can cause problems with bodily growth, sexual development, metabolism and other bodily functions. Endocrine system diseases or conditions include diabetes, growth disorders and osteoporosis.
More