The following are recommendations for hormone replacement therapy during menopause:
Short-term use of hormone therapy can effectively treat menopause symptoms such as hot flashes. This is the primary reason why hormone therapy is used.
Short-term hormone therapy should be considered if you have moderate to severe menopause symptoms that are unresponsive to non-estrogen alternatives.
Hormone replacement may be used in women who are less than 60 years old.
Hormone therapy should be started within 10 years of your first menopause symptoms.
You should be treated with the lowest possible hormone dose to control your symptoms.
If your main symptom is vaginal dryness, consider using a vaginal preparation, to reduce the effects of hormones on the rest of your body.
Use hormone therapy for as short a time period as possible. Talk to your doctor every 6 to 12 months to determine if you should continue hormone therapy.
Short-term use of hormone therapy also prevents bone loss (osteoporosis), but many non-estrogen alternatives are available that work as well or better for osteoporosis and are associated with fewer risks.
Don't use hormone replacement for more than 10 years.
Don't use hormone replacement if you have had breast cancer, heart disease, or blood clots. You should also quit smoking before starting hormone therapy.
If you still have your uterus, you'll need to take progesterone in addition to estrogen.
Get regular annual mammograms while taking hormone therapy.
Consider effective non-hormone therapies like antidepressants, such as venlafaxine (Effexor) and paroxetine (Paxil), as well as other medications, including gabapentin (Neurontin), and clonidine (Catapres). Research studies have confirmed that these can be effective agents for perimenopausal symptoms.
Include helpful non-drug treatments: relaxation, stress management, yoga, and acupuncture.
Include these lifestyle changes for hot flashes: wear loose fitting clothing, dress in layers, use fans, exercise regularly, avoid hot and spicy foods, and limit caffeine and alcohol.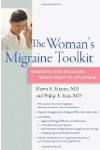 Continue Learning about Endocrine System