The reason why hormone therapy is controversial is this: The early studies of women who replaced estrogen were epidemiological—just collections of information on everyone who could be found. These studies compared postmenopausal women who did and did not take estrogen, but there was no attempt to select by a randomized process who took the estrogen and who did not; it was just a side-by-side comparison.

These epidemiological (and not random) studies showed that women taking estrogen had a dramatic decrease in heart attacks and ischemic strokes compared to those women who weren't taking hormone therapy (not just a little decrease; up to a 75 percent decrease). And the women who took estrogen also had higher HDL (good) cholesterol, increased bone strength, and substantially decreased menopausal symptoms. Hot flashes, mood swings, and insomnia practically disappeared.

These early studies made estrogen seem truly beneficial, but with time, women on estrogen replacement also suffered a buildup of uterine tissue that led to an increase in uterine cancer, as well as a proliferation of breast tissue, associated with an increase in breast cancer.

To reduce the risk of uterine cancer, a cyclical dose of a specific progestin (nonbioidentical, synthetic progesterone) was added to the estrogen. The progestin caused the excess estrogen-stimulated uterine tissue to slough off (continued menstruation was the side effect associated with this reduction in cancer risk). Only women who have undergone hysterectomies should consider taking unopposed estrogen.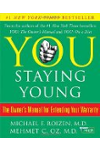 Continue Learning about Endocrine System