My stance when it comes to all this: If you are one of the 25 percent of women who are not miserable during menopause, don't complicate your life with pills. However, if you're one of the 25 percent of women whose hot flashes have given you a misdemeanor rap from threatening to tap fire hydrants, then don't fear putting hormone therapy on your radar screen.
And what about the remaining 50 percent who are hot and bothered but could get through with some of supportive approaches? I believe that hormone therapy with aspirin and with a micronized, not conjugated, progestin is not psychotic—because the potential benefits might outweigh the potential risks.
Most physicians remain appropriately skeptical and will likely avoid recommending HT to you until we have more studies. But when the dust settles in 20 or so years, I believe that women who use HT (in the form of bioidentical estrogen and micronized progestin) along with aspirin to reduce clotting risks will experience a prolonged higher quality of life, including a decrease in heart disease, arterial aging, and memory loss, and an increase in bone strength.
The downside: We'll see a slight increase in breast cancer. (That's because estrogen helps estrogen-sensitive breast tissue grow.) Keep this in mind as you and your doctor decide if the potential benefits (that address your personal concerns) outweigh the potential risks (considering your personal risk factors and family history).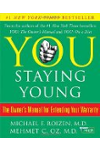 Continue Learning about Endocrine System