Growth hormone, naturally produced by the pituitary gland (the pea-sized organ at the base of the brain), acts on the liver and other tissues to stimulate production of insulin-like growth factor-1 (IGF-1). That IGF-1 is what's responsible for the growth-promoting effects of growth hormone, especially important in the proper development of children.

Growth hormone production is highest during childhood and the hormone-drenched adolescent years, then typically starts tapering off around age 30, continuing to decline into old age.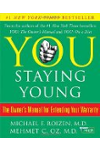 Continue Learning about Endocrine System
Your endocrine system works with your nervous system to control important bodily functions. The endocrine systems responsibilities include regulating growth, sexual development and function, metabolism and mood. The endocrine syst...
em also helps give your body the energy it needs to function properly. Endocrine glands secrete hormones into the bloodstream. Hormones are considered chemical messengers, coordinating your body by transferring information from one set of cells to another. Your endocrine system health can be affected by hormone imbalances resulting from impaired glands. A hormone imbalance can cause problems with bodily growth, sexual development, metabolism and other bodily functions. Endocrine system diseases or conditions include diabetes, growth disorders and osteoporosis.
More