Glucagon is the second most important hormone related to blood sugar control. Unlike insulin, which lowers blood sugar, glucagon raises it, and it can be used for the treatment of low blood sugar in an emergency. Under normal circumstances, glucagon is one of the hormones that helps balance insulin, preventing the blood sugar level from going too low. While glucagon plays an important role in balancing insulin under normal circumstances, there is evidence that too much glucagon production contributes to high blood sugar levels in many people with diabetes.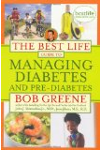 Continue Learning about Endocrine System
Your endocrine system works with your nervous system to control important bodily functions. The endocrine systems responsibilities include regulating growth, sexual development and function, metabolism and mood. The endocrine syst...
em also helps give your body the energy it needs to function properly. Endocrine glands secrete hormones into the bloodstream. Hormones are considered chemical messengers, coordinating your body by transferring information from one set of cells to another. Your endocrine system health can be affected by hormone imbalances resulting from impaired glands. A hormone imbalance can cause problems with bodily growth, sexual development, metabolism and other bodily functions. Endocrine system diseases or conditions include diabetes, growth disorders and osteoporosis.
More