Pregnant women should not take Egrifta (tesamorelin), since it can interfere with the normal hormonal changes of pregnancy and harm developing babies. Women who are infected with human immunodeficiency virus (HIV) and are taking Egrifta should not breastfeed.

Children and adolescents who are still growing should not take this drug, because it can interfere with their bone growth. Egrifta is also not recommended for people with cancer that is still active, those with an underactive pituitary gland or who have had their pituitary gland removed, or those who have had a head injury or radiation treatment to their head.

People who have had a reaction to tesamorelin or mannitol should not take Egrifta. Researchers don't know how safe the drug is for people with liver or kidney diseases. People with these or other health conditions should talk with their doctor about the possible risks and benefits before taking Egrifta.

Continue Learning about Endocrine-Metabolic Agent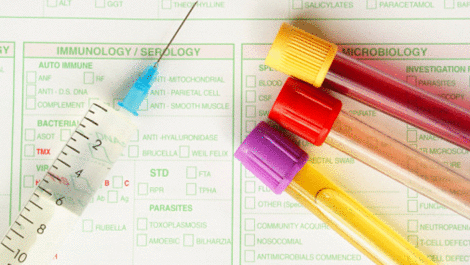 Endocrine drugs treat endocrine problems and disorders such as hormone production, thyroid disorders an diabetes.