You should not receive a somatropin injection if you are allergic to somatropin.The injection may not be for you if you are pregnant or breastfeeding, as some forms of somatropin could be harmful to your nursing infant or developing fetus. If you have had thyroid issues, allergies, liver disease, kidney disease, high blood pressure, scoliosis, carpal tunnel syndrome, asthma or breathing disorders, surgery, pancreatic disorders or brain tumors, this medication may either not be recommended for you or may influence the dosing amounts and times of your other medications. It is therefore important to tell your doctor about your medical history as well as any medications, herbal supplements or dietary choices you are currently making before taking this medication. Also, if you develop breathing problems or sleep apnea while taking this medication, tell your physician immediately. If you are allergic to growth hormones or drug preservatives, inform your physician of this fact before starting this medication. If you have cancer, degenerative eye disease caused by diabetes or Prader-Willi syndrome, do not use this medication. Contact your physician if you have additional questions about whether this medication is right for you.
Continue Learning about Endocrine-Metabolic Agent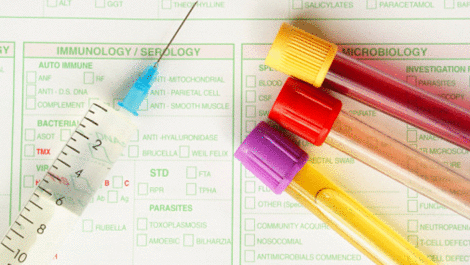 Endocrine drugs treat endocrine problems and disorders such as hormone production, thyroid disorders an diabetes.