Somatuline Depot (lanreotide) can cause side effects including digestive problems, such as diarrhea, nausea, bloating, constipation, stomach pain and gassiness, during the initial stages of receiving this drug. These side effects often get better over time. Gallbladder problems and gallstones are a possible side effect. Call your doctor if you have pain in the right upper area of your abdomen along with nausea or vomiting, as it could be your gallbladder. Other common side effects of Somatuline Depot include: difficulty moving, joint pain, muscle pain or stiffness and weight loss. Inflammation, lumps, itching or pain at the injection site may also occur. Less common side effects include: abdominal gas pains, blurred vision, chest discomfort or pain, dizziness, fainting, fast heartbeat, fullness in the abdomen, headaches, high blood pressure, heart valve problems, irregular heartbeat, lightheadedness, nervousness, pale skin, pounding sensation in the ears, shortness of breath, slow heartbeat, unusual bruising or bleeding, unusual weakness or tiredness or yellow eyes or skin.
Continue Learning about Endocrine-Metabolic Agent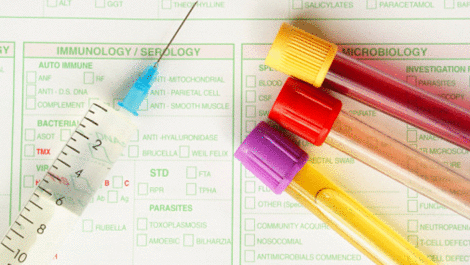 Endocrine drugs treat endocrine problems and disorders such as hormone production, thyroid disorders an diabetes.