In rare cases, agalsidase beta may cause a severe allergic reaction that leads to difficulty breathing, swelling in the face or throat and hives. If these symptoms develop, get medical attention right away. Agalsidase beta may also cause other immediate reactions while you're getting your injection. Tell your healthcare provider right away if you develop symptoms such as chest pain, shortness of breath, throat tightness, fast heartbeat, fever, muscle pain, vision changes, severe headaches, chills, numbness or weakness on one side, stomach pain, vomiting and nausea. Less severe side effects of agalsidase beta may include sore throat, headaches, dizziness, runny or stuffy nose and nausea. Other side effects are possible, so talk to your doctor if any new or unusual symptoms develop while taking agalsidase beta.


Continue Learning about Endocrine-Metabolic Agent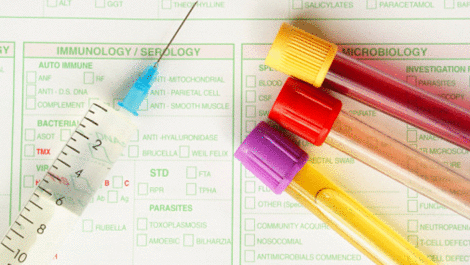 Endocrine drugs treat endocrine problems and disorders such as hormone production, thyroid disorders an diabetes.