Before taking Egrifta (tesamorelin), you should know that it can interfere with some drugs, including corticosteroids, sex steroids, anticonvulsants and cyclosporine. Egrifta, a medication used to treat a condition called lipodystrophy in people infected with human immunodeficiency virus (HIV), is also not recommended for people with certain medical conditions, pregnant women or children. Be sure to talk with your doctor about other conditions you have and all your medications and supplements before taking Egrifta.

Egrifta may cause side effects. Possible side effects include allergic reaction, rash or hives at the injection site, joint pain, muscle soreness, nausea, vomiting, itching or tingling, elevated blood sugar, swelling due to fluid retention, and night sweats. Talk to your doctor about any side effects that you have while using Egrifta.
Continue Learning about Endocrine-Metabolic Agent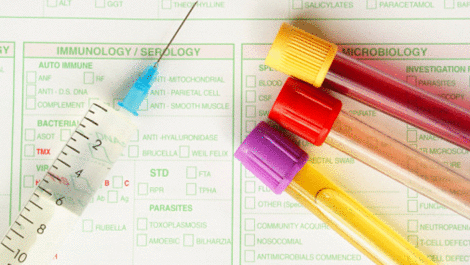 Endocrine drugs treat endocrine problems and disorders such as hormone production, thyroid disorders an diabetes.