Sandostatin LAR is the long-acting version of the prescription drug octreotide and is used to inhibit overactive growth hormones. It was developed to resemble somatostatin, a natural hormone that inhibits the secretion of growth hormones throughout the body. Sandostatin LAR is used to help relieve the symptoms of carcinoid syndrome, a condition caused by the development of small, slow-growth tumors that release an excess of hormones in the body. Sandostatin LAR can also help alleviate problems associated with vasoactive intestinal peptide secreting adenomas, which are hormone-releasing tumors that develop in the pancreas. In these cases, the drug works by suppressing symptoms of severe diarrhea and flushing.
Sandostatin LAR is also used to treat symptoms of acromegaly, a condition in which a person develops enlarged hands and feet, among other issues, due to the overproduction of growth hormones. In patients with acromegaly, the drug helps decrease levels of growth hormones in the blood. As the long-acting version of the drug Sandostatin, Sandostatin LAR is given only once every four weeks and is part of a class of drugs called octapeptides.
Continue Learning about Endocrine-Metabolic Agent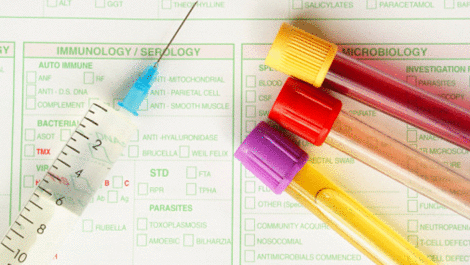 Endocrine drugs treat endocrine problems and disorders such as hormone production, thyroid disorders an diabetes.