Side effects to pegvisomant are uncommon, but can be serious. If you have an allergic reaction that makes it difficult to breathe, causes the throat to close, experience swelling of the face, tongue or lips or develop hives, seek immediate medical attention. Your periodic blood tests or the following symptoms will reveal if you are having liver problems: yellowing of the skin or eyes, vomiting, loss of appetite, fatigue, abdominal pain, itching, clay-colored stools or dark urine. Some other less serious side effects that may occur include: pain at the injection site hypertension, sinusitis, peripheral edema, flu-like symptoms, dizziness, nausea, diarrhea, water retention or weight gain. Be sure to tell your doctor about any side effects that you may be experiencing.
Continue Learning about Endocrine-Metabolic Agent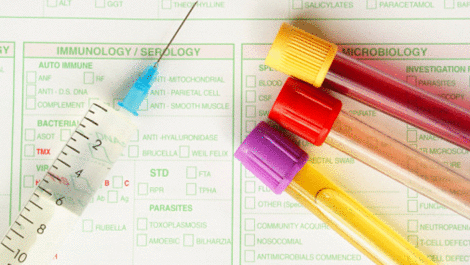 Endocrine drugs treat endocrine problems and disorders such as hormone production, thyroid disorders an diabetes.