One of the side effects of Sandostatin LAR is soreness at the spot where it was injected. Other side effects of this drug include such digestive issues as constipation, diarrhea, gas, nausea and heartburn, large and particularly smelly bowel movements and a feeling of full bowels. This medication can also create fatigue, headaches, dizzy spells and low-grade pain in your back, muscles or joints. People who take Sandostatin LAR may experience nosebleeds or some hair loss. The drug can also cause high or low blood pressure, hypothyroidism, gallbladder problems, pneumonia and some cardiac disorders.
Other severe side effects include: jaundice, depression, brittle fingernails and hair, a puffy face, a swollen neck, a tightening of your throat and difficulty breathing or swallowing and itchy rashes. Other serious symptoms include: becoming very sensitive to cold temperatures, having particularly heavy menstrual periods, feeling pain in your stomach or upper back, feeling that your heartbeat is irregular, having a hoarse voice or unusually pale skin or feeling unusually sluggish. Seek immediate medical attention if you experience any of these symptoms.


Continue Learning about Endocrine-Metabolic Agent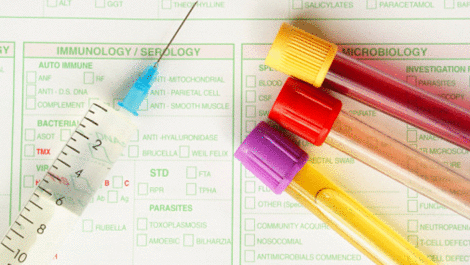 Endocrine drugs treat endocrine problems and disorders such as hormone production, thyroid disorders an diabetes.