Side effects may occur when taking nafarelin. Common side effects include: acne, oily skin, seborrhea, breast enlargement, vaginal bleeding, vaginal dryness, vaginal discharge, pubic hair growth, body odor, headache, hot flashes, insomnia, altered weight, muscle aches, rhinitis, nasal irritation, altered sex drive, depression, and mood swings. Tell your doctor if any of these side effects do not go away or become severe.

Call your doctor immediately if you experience these less common, but more serious, side effects: stomach pain, shortness of breath, chest pain, hives, rash, brown skin discoloration, excessive itching, joint pain, eye pain, pelvic tenderness, excess milk discharge from breasts, severe tiredness, or severe weakness. Because additional side effects may occur, you should notify your doctor about any new symptoms that appear while taking nafarelin.
Continue Learning about Endocrine-Metabolic Agent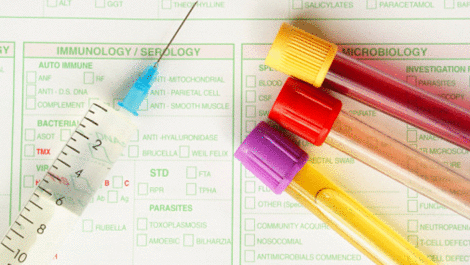 Endocrine drugs treat endocrine problems and disorders such as hormone production, thyroid disorders an diabetes.