Side effects may occur when taking miglustat. Some less serious side effects include: diarrhea, constipation, vomiting, upset stomach, indigestion, weight loss, loss of appetite, flatulence, bloating, abdominal pain, dry mouth, tremor, headache, leg cramps or a feeling of heaviness, back pain, nervousness, dizziness or balance issues when walking, memory difficulty, and irregular menstrual periods. Less common, but more serious, side effects may occur. You should call your doctor right away if you have the following symptoms: tremor; visual disturbances; bruising and bleeding; or pain, numbness, tingling, or burning in your limbs. Also seek immediate medical attention if you have an allergic reaction to the drug marked by an itchy rash, hives, breathing difficulties, or swelling in the face, mouth, or throat. Because other side effects may occur, you should notify a doctor about any new symptoms so that a doctor can determine if the symptoms are related to use of miglustat.
Continue Learning about Endocrine-Metabolic Agent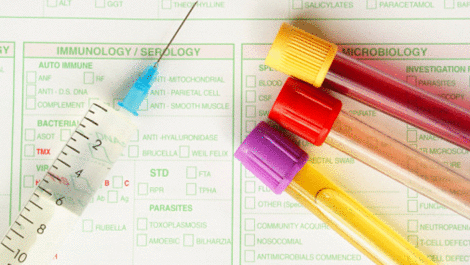 Endocrine drugs treat endocrine problems and disorders such as hormone production, thyroid disorders an diabetes.