Methimazole can cause a variety of side effects. Stop taking methimazole and seek emergency medical treatment if you have symptoms of an allergic reaction: hives; trouble breathing; or swelling of the tongue, face, or throat. Call your doctor right away if you experience other serious side effects such as: flu-like symptoms or any sign of infection; stomach pain or nausea; low fever; loss of appetite; dark urine; light stools; jaundice; bloody stools or urine; unusual weakness; bleeding or bruising; or rash or other blistering, peeling, or skin irritation. Call your doctor only if the following side effects are bothersome or persistent: swelling; hair loss; joint, nerve, or muscle pain; mild itchy skin or rash; upset stomach, mild nausea, and vomiting; or dizziness, drowsiness, and headache. In general, you should discuss any side effects that bother you with your doctor.
Continue Learning about Endocrine-Metabolic Agent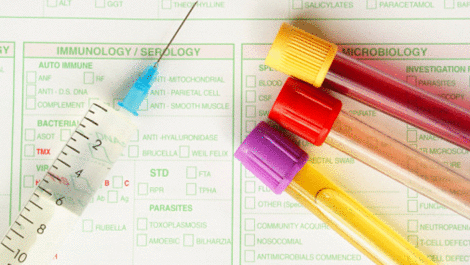 Endocrine drugs treat endocrine problems and disorders such as hormone production, thyroid disorders an diabetes.