An anaphylactic allergic reaction to chorionic gonadotropin may occur, causing hives, a rash, or swelling of your face, lips, tongue, and throat, and it may make it difficult to breathe. Chorionic gonadotropin can cause severe side effects such as bloating or swelling in the stomach or pelvic area, breast pain, chest pain, infrequent urination, irregular heartbeat, leg pain, persistent or severe nausea, vomiting, or diarrhea, severe pelvic pain, stomach pain, sudden shortness of breath, or weight gain, swelling of feet and legs, early onset of puberty, abnormal breast development. Get emergency medical help if you experience any of these symptoms. Less severe symptoms include nausea; vomiting; hiccups; or swelling, pain, bruising, or redness where the needle was injected. Chorionic gonadotropin can make you dizzy and lightheaded. Multiple births are a common risk when using chorionic gonadotropin, as are blood clots, enlarged ovaries, and ruptures of ovarian cyst.
Continue Learning about Endocrine-Metabolic Agent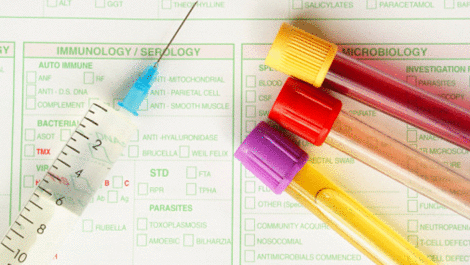 Endocrine drugs treat endocrine problems and disorders such as hormone production, thyroid disorders an diabetes.