Yes, but only temporarily. Due to the concern of bone loss when using this medication, it can be given to women for a maximum of 6 months, and usually only given for 3 months. This is typically done in 3 monthly injections, although a single 3 month dose can be used as well. The medication also has side effects most notably significant hot flashes (seen in 75%). This medicine is used in women who are going to undergo surgery. The Lupron is given to shrink the fibroids (usually about 30-40%) so that they are more mangeable at the time of surgery. It can also be used to lighten and/or stop the heavy bleeding to allow a woman to build up her iron and hemoglobin levels for surgery. If a woman has taken Lupron but does not undergo surgery, the fibroids will grow completely back to their pre-Lupron state. For women contemplating Uterine Fibroid Embolization (UFE), they should avoid this medication as it shrinks the very uterine arteries that are entered during this procedure. If they are already on this medication, the woman would just wait until she starts to menstruate again which is a sign that the Interventional Radiologist can proceed with the UFE procedure.
Continue Learning about Endocrine-Metabolic Agent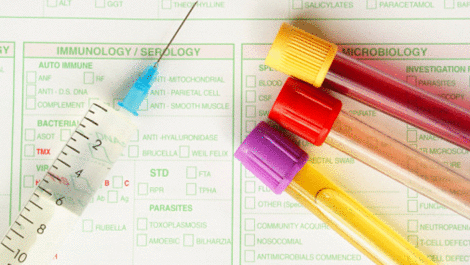 Endocrine drugs treat endocrine problems and disorders such as hormone production, thyroid disorders an diabetes.