Oral human growth hormone (HGH), or the kind sold over-the-counter, is as worthless to your lungs as a car without a windshield and wheels.

There's no research to show that the HGH pills are absorbed and studies show effectiveness are from the placebo effect; 30 percent of the people who take something believe in get a benefit, even if it's a water pill.

For prescription HGH, there's a debate over its value. It has both risks and benefits, but it seems that it has more risks than benefits. That is, we see growth of all cells-cancer, not just muscle-as well as some bone and cartilage growth (which can promote carpal tunnel syndrome as well as fat loss).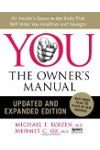 Continue Learning about Endocrine-Metabolic Agent