Before taking Serostim, talk to your doctor if you have any allergies. If you have certain medical conditions, you should be aware of possible problems or complications with taking Serostim. Talk to your doctor about any medical conditions you may have, especially pituitary problems, problems with your adrenal gland, an underactive thyroid, scoliosis, kidney or liver problems, breathing difficulties or a current serious illness. If you've had any type of cancer (particularly brain cancer), your doctor should monitor you closely to see if the cancer comes back or progresses. You should also be checked regularly for skin cancers.

You may need extra monitoring while taking Serostim if you have diabetes, because this drug may cause hyperglycemia (high blood sugar). Additionally, if you have or have had leukemia, another type of cancer, or unusual growth or tumors, Serostim might not be right for you. Being overweight, having had major surgery or being in an accident can also affect Serostim. If you are pregnant or breastfeeding, you should talk to your doctor about the possible risks to your baby. You many need lab tests and eye exams while taking Serostim to monitor your progress and identify potential side effects. Older adults may be more sensitive to the effects of Serostim.
Continue Learning about Endocrine-Metabolic Agent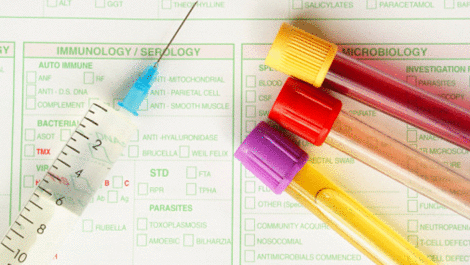 Endocrine drugs treat endocrine problems and disorders such as hormone production, thyroid disorders an diabetes.