DNR is a bad name for a useful mechanism. This physician instruction to the staff of a hospital or other healthcare facility would be better named "AND" or Allow Natural Death, or "DNAR" for Do Not Attempt Resuscitation. This order is appropriate when a patient's condition is irreversible and the time of death is approaching.

If staff finds the patient close to death, or without pulse or respiration, they should do whatever necessary to make the patient comfortable, but should refrain from administering any of the techniques known as "CPR" or cardio-pulmonary resuscitation. They should not strike the patient's chest, deliver electric shock to the heart, pass a tube down the throat to the lungs or administer stimulating drugs by intravenous or through the chest wall. Attempts to restore normal body functions are unlikely to succeed in this situation and to visit medical brutalities on a dying body would be cruel and pointless. AND or DNAR are end-of-life orders and are not appropriate for people who are healthy.

Sometimes people get quite insistent about DNR and I even know healthy individuals who have "DNR" tattooed on their chest. This has always seemed foolish to me. A healthy person is likely to benefit greatly from an emergency technician or even a knowledgeable passerby who administers timely cardio-pulmonary resuscitation techniques and restores normal good function. It would be a shame to die if a quick thump on the chest or Heimlich maneuver could have saved your life and given you many more years of life. On the contrary, a dying person is likely to suffer greatly if their last earthly experience is of futile, prolonged, painful medical torture.
DNR and DNI (Do Not Intubate) typically go hand-in-hand. DNR means that if a person's heart stops beating, CPR (Cardiopulmonary resuscitation) will be performed. CPR involves chest compressions to attempt to create artificial circulation by manually pumping blood through the heart. CPR alone usually is not enough to restart the heart. CPR takes place until an electric shock to the heart can be administered. This is usually needed in order to restore a heart rhythm. When you indicate a DNR status, you are indicating that you do NOT want to be resuscitated -- that you do NOT want to receive CPR.

When you indicate DNI, the provider cannot insert a breathing tube down your throat to sustain life when you are unable to breathe on your own.

Full Code means that you DO want to be resuscitated and/or intubated if your heart stops beating or you stop breathing. You can be a hospice patient and be Full Code.

If you are choosing to be DNR/DNI, then you are choosing to die naturally. And most likely you will die peacefully.

If you are full code, you run the risk of having your ribs broken during CPR (they will strike your chest forcibly), your heart may beat again but you may be brain dead, or you may have to remain in the ICU on a ventilator since your lungs can no longer breathe for you. Attempts to revive normal body functions are very unlikely to succeed. Patients who are elderly, have multiple medical problems, or who have advanced cancer are much less likely to survive. To put a dying person through trauma and additional suffering is pointless and cruel.
You can opt for a do-not-resuscitate (or DNR) order even if you don't (yet) have a living will or health care power of attorney. Straightforwardly, this means that if your heart stops or you stop breathing, the medical staff won't try to revive you. You have to specifically ask for a DNR and put it in writing, two measures that most people find rather reassuring. If you don't ask for a DNR order, you'll get the default RLC order (Resuscitate Like Crazy).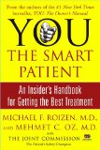 Continue Learning about End Of Life Issues