Why do some people with high IQs struggle in the workplace, while those with more modest IQs often do very well. Many believe this is due to the "emotional intelligence" of a person. Emotional intelligence (EI) individuals have higher levels of self control, persistence and motivation. These individuals have not only mastered the skills of self awareness but also the skill of maintaining effective relationships in the workplace and at home. These skills can be taught to children early on, giving them a better chance to succeed in life rather than the genetic IQ with which they are born.
Emotional intelligence is the measurement of your social intelligence. Unlike the intelligence quotient (IQ), which measures your cognitive abilities, emotional intelligence measures your emotions and your abililty to relate to and understand others while also understanding yourself.
Emotional intelligence is a strong indicator of both personal and relationship success.
Since emotional intelligence skills can be learned, you can improve your emotional intelligence, improve your relationships, and improve your individual success.
Although the standard test of brain strength is an IQ test—which measures things like math, logic, and verbal skills—there's also such a thing as emotional intelligence. More and more people believe your emotional intelligence—that is, your ability to relate and interact with others—is just as important for your overall brain health.
It's important to realize we all have unique brains that shouldn't be judged by one set of standards. Even folks who are mentally retarded as judged by IQ can have (or cause others to have) remarkable insights.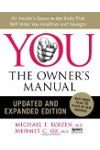 Continue Learning about Emotional Intelligence