Our self-esteem is a core belief; it deeply affects our behaviors in ways that we only barely perceive. Most of us are unable to judge our own status. To get an accurate measurement, we need to examine our automatic behaviors, the things we do without thinking. What are the principle indicators of low status and low self-esteem? A partial list of these includes:
Conformity or compliance, especially with unhealthy behaviors; a fear of being different
Social shyness or fear of displeasing others
Lowered ability to communicate
Involvement in dysfunctional family relationships
Physical aggressiveness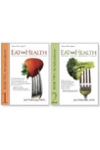 Continue Learning about Emotional Health
How well you handle stress, anger, relationships, work, family life-it all factors into your emotional health. Finding balance in life-as well as peace of mind-helps us cope with life's ups and downs. Take time to explore new ways ...
to find stress relief, and to release anxiety, and unhappiness. Counseling can help-as can a gratitude journal.
More