Real self-esteem is a combination of a feeling of worthiness: "I am likeable, loved and worthwhile," and a feeling of competence: "I have the skills to handle life." [Based on work of Nathaniel Branden]

Focusing on only worthiness -- or making your child feel more special than others -- is a detriment to a child's character and relationships with others. Always rescuing (or "helicoptering") and solving your child's problems doesn't nurture that sense of competence.

Aim to strike a balance in your parenting of building your child's feelings of worthiness and competence.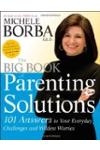 Self-esteem, to put it simply, is a measure of how we feel about ourselves, our sense of our own value as human beings and our understanding of what we bring to the world.

People with low self-esteem struggle with feelings of inferiority and worthlessness, often despite positive feedback from friends, loved ones and colleagues.

Low self-esteem brings with it strong feelings of inadequacy, indecisiveness, low self-confidence and unrealistic or overly harsh self-criticism. As you might imagine, low self-esteem and depression frequently go together.

People with high or healthy self-esteem have a generally accurate view of themselves, including a nuanced understanding of both their strengths and weaknesses, and a sense of being generally valuable and worthwhile despite their imperfections, even in the midst of difficult events or circumstances.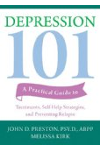 Continue Learning about Emotional Health