Psychologists tell us that both preconceived notions and the inner dialogue that resists change to a preexisting belief are automatic thoughts. An automatic thought is an unconscious process that determines how we interpret the events of our lives. In many people, these thoughts are negative, pessimistic, and completely illogical.

They persist because they operate beyond awareness and because they go completely unquestioned and unchallenged. Our automatic thoughts are the result of our core beliefs, and our core beliefs establish our perceived boundaries of what we can and cannot do.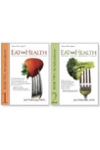 Continue Learning about Emotional Health
How well you handle stress, anger, relationships, work, family life-it all factors into your emotional health. Finding balance in life-as well as peace of mind-helps us cope with life's ups and downs. Take time to explore new ways ...
to find stress relief, and to release anxiety, and unhappiness. Counseling can help-as can a gratitude journal.
More