Positive emotions help undo the physical stress of negative feelings. Chronic anger, worry, and hostility have been linked to a higher risk of developing heart disease, as people react to these feelings with raised blood pressure and stiffening of blood vessels. Experiments by Barbara L. Fredrickson of the University of Michigan have documented that positive emotions can reverse health-damaging cardiovascular reactions—increased heart rate and blood pressure—induced by negative emotions such as anxiety, anger, and fear.
We all have friends or family who fit the polar ends of personality - the cheerleader types who can smile even after getting puddle-pummeled by a bus and the negative types who frown at butterflies. Positive emotions play a crucial role in developing the enduring relationships that are critical for our happiness. (One example: The boomerang smile - that is, a shared smile between mother and baby.)
We know negative emotions change our brain function to increase stress, which increases the risk of things like cancer and heart disease. Since we also know positive emotions change the way brain functions to reduce stress, they can help cancel out those health risks. The best evidence comes from studies on meditation and relaxation therapies, which show their ability to calm a jumpy heart down. Other studies have found a strong correlation between positive moods and the improvement of physical symptoms such as listlessness and weakened immune function. All are clearly contributors to happiness (or lack thereof).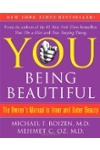 Continue Learning about Emotional Health