One of the keys to having a healthy mind is to live as much as you can in the moment; that is, thinking about what you're doing right now, not worrying about the mistakes you made yesterday or the headaches that await you tomorrow. That actually helps reduce the noise in the system.

Evolutionarily, you can see how it works: When you're aroused by stress (saber-tooth bearing down fast), you have a very narrow functioning cognitive ability: run, fight, or die. Good for survival, sure, but that acute function actually shortens the telomeres on your chromosomes and contributes to memory problems. In the modern age, more stress means the inability to concentrate, and that's been shown to contribute to a shrinking of the prefrontal cortex.

Is living in the moment hard to do? Of course it can be, but it's a behavior you can learn with practice, similar to our previous strategy of thinking about thinking. Example: When you're playing with your kids and letting tomorrow's workday weigh on you, force yourself to concentrate on Candyland, making it a great experience for your kids rather than a distant one for you. It takes some time and effort, but in the end, the act of living in the moment rewards not only you but the people around you.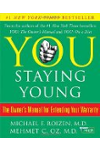 Continue Learning about Emotional Health