Your family doctor should be well versed in treating emotional and mental health problems. He or she should be able to refer you to the appropriate resources in your community, if needed. You should be able to comfortably discuss your physical health as well as your emotional health with your personal doctor.
Everyone feels sad or anxious at one time or another. But what do you do when those feelings start getting the best of you? You may feel awkward when talking with your doctor, but emotional problems are just as serious and treatable as physical problems. To make it easier, talk with your doctor about your emotional symptoms just as you would about physical symptoms. Tell your doctor when the symptoms started, how often they occur, and how the symptoms are impacting your daily life. Make sure you discuss and understand your treatment options. This might mean psychotherapy, medication, or a follow-up visit. This strategy will make the conversation easier, but the most important action you can take is to follow through with treatment. If left untreated, emotional symptoms can get much worse.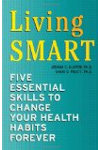 Continue Learning about Emotional Health
How well you handle stress, anger, relationships, work, family life-it all factors into your emotional health. Finding balance in life-as well as peace of mind-helps us cope with life's ups and downs. Take time to explore new ways ...
to find stress relief, and to release anxiety, and unhappiness. Counseling can help-as can a gratitude journal.
More