The objection of people unwilling to change their unhealthy diet can sometimes have very little to do with the food. It is often the direct result of low self-esteem, which makes them vulnerable to negative peer pressure, addictions, and emotional over-eating. Some may fear appearing different from others, and they think changing the way they eat will result in a loss of social status. This is a subconscious perception, but some people are unknowingly governed by it. Others overeat to raise dopamine production in the brain, so that they can dull the frustration and pain of life.

As social animals, our brains require certain hormones that are released when we have positive social interaction. Eliminate these interactions and the brain will seek out other ways to produce the hormones and receive stimulatory input. This is why people with strong social ties are far less likely to be drawn into compulsive overeating and other addictive behaviors. Several studies have shown that overeating, like drug and alcohol abuse, leads to dopamine stimulation. For people who are dependent on dopamine surges and who lack the emotional fulfillment that can provide them, consumption of high-calorie foods gives the brain the surge it is looking for. Therefore, they are more compelled to engage in this stimulating or toxic eating behavior. Their beliefs about themselves set in motion a chain of chemical events that predisposes them to addictive behaviors. These can make it more difficult to adopt a healthful lifestyle, so it is crucial to identify this and address it to successfully change eating behaviors.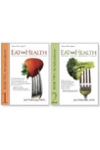 Continue Learning about Emotional Health
How well you handle stress, anger, relationships, work, family life-it all factors into your emotional health. Finding balance in life-as well as peace of mind-helps us cope with life's ups and downs. Take time to explore new ways ...
to find stress relief, and to release anxiety, and unhappiness. Counseling can help-as can a gratitude journal.
More