We need to ask ourselves a series of questions to determine if we are allowing self-degradation to hurt our potential for healthful behaviors that will lead to success and happiness.
Am I engaged in behaviors that are detrimental to me?
What are the forces pressuring me to adopt or maintain this behavior?
Does this behavior increase or diminish my status and self esteem?
Am I a trendsetter or a trend follower?
Am I avoiding a useful behavior because I don't want others to think I am different?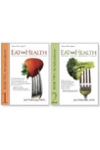 Continue Learning about Emotional Health
How well you handle stress, anger, relationships, work, family life-it all factors into your emotional health. Finding balance in life-as well as peace of mind-helps us cope with life's ups and downs. Take time to explore new ways ...
to find stress relief, and to release anxiety, and unhappiness. Counseling can help-as can a gratitude journal.
More