If you've never expressed your feelings through writing before, a great way to start is by writing a letter to yourself. You can pretend that you're writing to a close friend whom you trust with your life. Silly as it may sound, writing a letter to yourself lets you explore your thoughts and feelings. You have no one to impress, so you can be honest about what you want to change about your behavior.

Include things that you are unhappy about, disappointed with, or want to change. Talk about why anger has been a problem for you and why you want to handle it differently.

When you have finished your letter, photocopy it and place the copy in an envelope. Put it somewhere safe and plan to open it in six months. You may be surprised at the changes that you've made!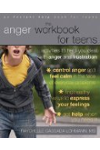 Continue Learning about Emotional Health