How do you bring the edges of an emotional wound together? How do you process the feelings that cause you emotional pain? By reaching out to a friend, therapist or counselor; by spending time in the presence of someone who loves you; by making peace with the one who hurt you; or by finding a place of understanding, forgiveness or acceptance. In these ways, you begin the process of "removing" the painful feelings that keep your emotional wound open, thereby reconnecting the edges of the wound and allowing the healing to begin.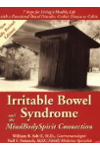 Continue Learning about Emotional Health
How well you handle stress, anger, relationships, work, family life-it all factors into your emotional health. Finding balance in life-as well as peace of mind-helps us cope with life's ups and downs. Take time to explore new ways ...
to find stress relief, and to release anxiety, and unhappiness. Counseling can help-as can a gratitude journal.
More