The human species has evolved over hundreds of thousands of years, and we retain certain vestiges of our prehistoric ancestors' makeup. Some of these remnants are physical - for instance, the appendix serves no biological purpose today, but nonetheless we still have it. Many more of these remnants, however, are mental or emotional directives that have been hardwired into our unconscious mind. Foremost among these is its primary directive: to protect us and ensure our survival. This instinct is a mental relic from prehistoric times when our ancestors had to fight every day to survive. This protection/survival impulse is evident in our innate drive to procreate and our will to live. It also manifests as responses that help ensure our emotional or psychological survival, in coping mechanisms that help us "survive" negative emotions, traumatic memories, and harmful or limiting beliefs.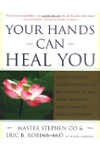 Continue Learning about Emotional Health
How well you handle stress, anger, relationships, work, family life-it all factors into your emotional health. Finding balance in life-as well as peace of mind-helps us cope with life's ups and downs. Take time to explore new ways ...
to find stress relief, and to release anxiety, and unhappiness. Counseling can help-as can a gratitude journal.
More