The process of self-forgiveness is similar to that of forgiving another person. It begins with acknowledging the truth, by being entirely honest with yourself regarding your actions, your attitudes, and your words. Subsequently you take responsibility for what you have done. You don't deny it, trivialize it, ignore it, or exaggerate it. Allow all your feelings to emerge. All feelings are important and legitimate to the person experiencing those feelings. Some will be painful: regret, remorse, sorrow, grief, envy, shame, guilt, betrayal, loss, anger. As the deeper feelings emerge, identify how these and other feelings have motivated your behavior and thoughts in the past, resulting in feelings of guilt, self-loathing or self-judging in the present.

Have an open heart and accept yourself. Try to acknowledge the dark emotions as well as the pleasant emotions, remembering that all human emotions contribute to a sense of wholeness and integrity. Acknowledge how past actions, attitudes, and words have affected who you are today.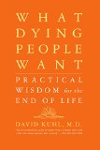 Continue Learning about Emotional Health
How well you handle stress, anger, relationships, work, family life-it all factors into your emotional health. Finding balance in life-as well as peace of mind-helps us cope with life's ups and downs. Take time to explore new ways ...
to find stress relief, and to release anxiety, and unhappiness. Counseling can help-as can a gratitude journal.
More