Expression of hostility and anger comes back to cause harm to the individual expressing it, as well as harming the original victims. Here are 10 tips for improving your coping strategies and reducing your feelings of anger and hostility:
Do not starve your emotional life. Foster meaningful relationships. Provide time to give and receive love in your life.
Learn to be a good listener. Allow the people in your life to share their feelings and thoughts uninterrupted. Empathize with them; put yourself in their shoes.
Do not try to talk over somebody. If you find yourself being interrupted, relax; do not try to outtalk the other person. If you are courteous and allow others to speak, eventually (unless they are extremely rude) they will respond likewise. If not, explain that they are interrupting the communication process. You can do this only if you have been a good listener.
Avoid aggressive or passive behavior. Be assertive, but express your thoughts and feelings in a kind way to help improve relationships at work and at home.
Avoid excessive stress in your life as best you can by avoiding excessive work hours, poor nutrition, and inadequate rest. Get as much sleep as you can.
Avoid stimulants like caffeine and nicotine. Stimulants promote the fight-or-flight response and tend to make people more irritable.
Take time to build long-term health and success by performing stress-reduction techniques and deep breathing exercises.
Accept gracefully those things over which you have no control. Save your energy for those things that you can do something about.
Accept yourself. Remember that you are human and will make mistakes from which you can learn along the way.
Be more patient and tolerant of other people. Follow the Golden Rule.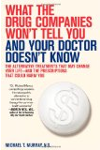 Continue Learning about Emotional Health