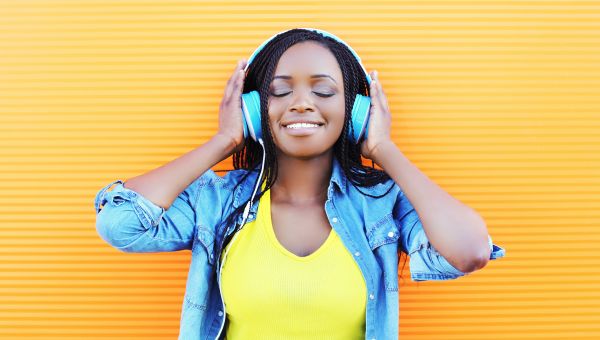 If you ever wondered whether the sound of music could help protect your health, consider the life of Maria von Trappe—"Louisa" in The Sound of Music. The last of the singing von Trapp children, she passed away this year at 99—more than three-quarters of a century after fleeing Nazi-occupied Austria.
But you don't have to be a world-famous talent to let music therapy soothe the savage beasts of anxiety, pain, and depression, and fill you with a feeling of wellness and energy. A recent study out of the U.K. shows music and singing can ease physical discomfort and psychological distress in people over age 65 who are receiving nursing care for everything from dementia to heart disease.
Related: How does music therapy reduce stress and pain?
Premature babies seem to breathe, feed and sleep better when lullabies or soothing oceans sounds are brought into the NICU (not too loud, though). And cancer patients report less nausea and lower blood pressure after chemo when they listen to classical music.
So if you're feeling stressed, are recuperating post-op, or are making a push to get-healthier-now, try this music therapy:
Set aside 10 minutes daily for singing, playing, or listening to music that calms you. (No angry lyrics or aggressive rhythms.)
Let your mind and breathing follow the melody or drift into the sounds, putting aside specific worries or thoughts.
Trying to change a behavior or accomplish a goal such as quitting smoking? Tell yourself, "My urge to breathe free is enhanced by the notes."
You'll be amazed at how much more energy and focus you have when the music stops!
Related: What To Know Before Trying Music Therapy
Medically reviewed in January 2020.