Food has the potential to be a powerful physiologic and psychological reward -- it's a reinforcer that satisfies both our bodies and our minds. As an example, think about eating ice cream, which has a built-in reward system for most people. You purchase the ice cream and put some in your mouth. It's cool, refreshing, sweet, and creamy. Your taste buds come alive, and your visual, olfactory, and gustatory senses are stimulated. You smile. You're happy. Thus your ice cream eating behavior has been rewarded. What happens next? You take another bite, and another, and every bite you take gives you both physiologic and psychological rewards.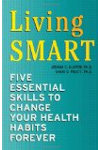 Continue Learning about Emotional Eating

It's easy to go for that bag of chips when we're stressed and not think much of it. But emotional eating is serious detriment to weight loss as well as your overall health and well-being. People tend to binge eat the most when the...
y're lonely or stressed. This can set the stage for eating disorders and food addiction because we start treating food like medicine. Luckily, there's help for emotional eaters, in the form of community support, stress management techniques and in some cases, therapy.
More