When you have an emotional relationship with a food, you crave it and feel giddy and excited around it. You may feel a frenzied compulsion to eat it not five minutes from now, but right now! You look forward to eating it and often eat past satiety because you enjoy the taste. You turn to it when you're looking for comfort, a treat, or an escape from uncomfortable feelings. Rarely able to eat just one bite, you feel impotent and weak-willed around it. Stressful thoughts about your relationship to this food undermine your self-esteem and cause even more destruction by triggering your conditioned pattern of eating it when you're upset.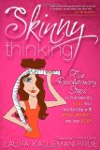 Continue Learning about Emotional Eating

It's easy to go for that bag of chips when we're stressed and not think much of it. But emotional eating is serious detriment to weight loss as well as your overall health and well-being. People tend to binge eat the most when the...
y're lonely or stressed. This can set the stage for eating disorders and food addiction because we start treating food like medicine. Luckily, there's help for emotional eaters, in the form of community support, stress management techniques and in some cases, therapy.
More