Most of us developed an emotional relationship with sugar when we were children because adults gave us sweets as rewards and treats, to show us they were feeling good about us. As a result, we associated sweet things with positive feelings, love, and approval. So when we're looking to reward ourselves for a job well done or console ourselves if we're upset or when we just want to do something nice for ourselves, many of us have long turned to sugar. Given the physical addictiveness of sugar and the powerful emotional associations we have with it, it's no wonder we have trouble controlling ourselves around it!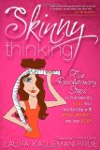 Continue Learning about Emotional Eating

It's easy to go for that bag of chips when we're stressed and not think much of it. But emotional eating is serious detriment to weight loss as well as your overall health and well-being. People tend to binge eat the most when the...
y're lonely or stressed. This can set the stage for eating disorders and food addiction because we start treating food like medicine. Luckily, there's help for emotional eaters, in the form of community support, stress management techniques and in some cases, therapy.
More